Like the Sea
---
2014
Jack Shainman Gallery, New York
The series title is excerpted from an aphorism in Zora Neale Hurston's
Their Eyes Were Watching God
(1937), which states:
"Love is lak de sea.
It's uh movin' thing, but still and all,
it takes its shape from de shore it meets,
and it's different with every shore."
The series captures Ojih Odutola's two younger brothers. They are surrounded by tapestries emblematic of the various locales their family has lived. These sites and the memories associated are interwoven into the moments of love shared there.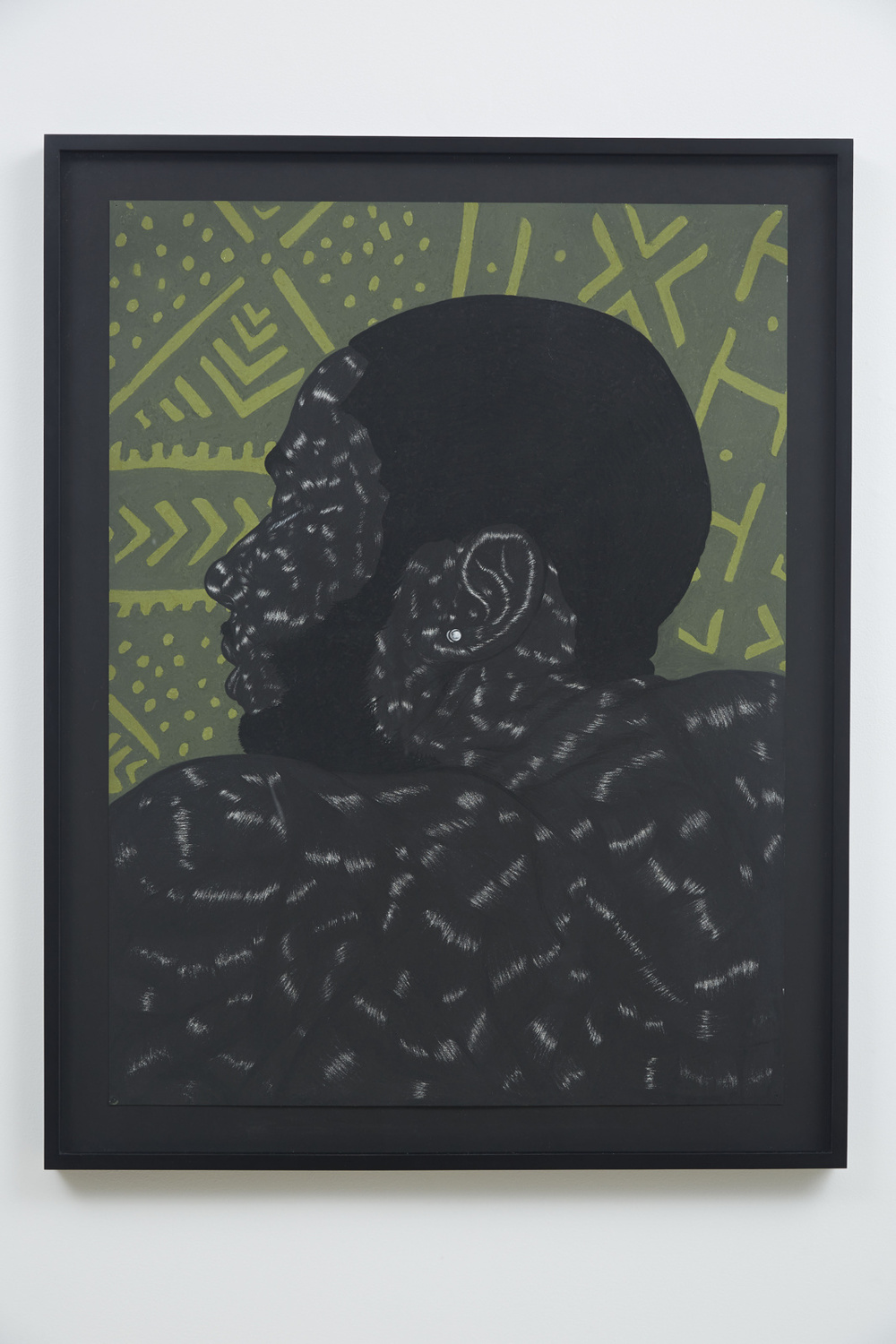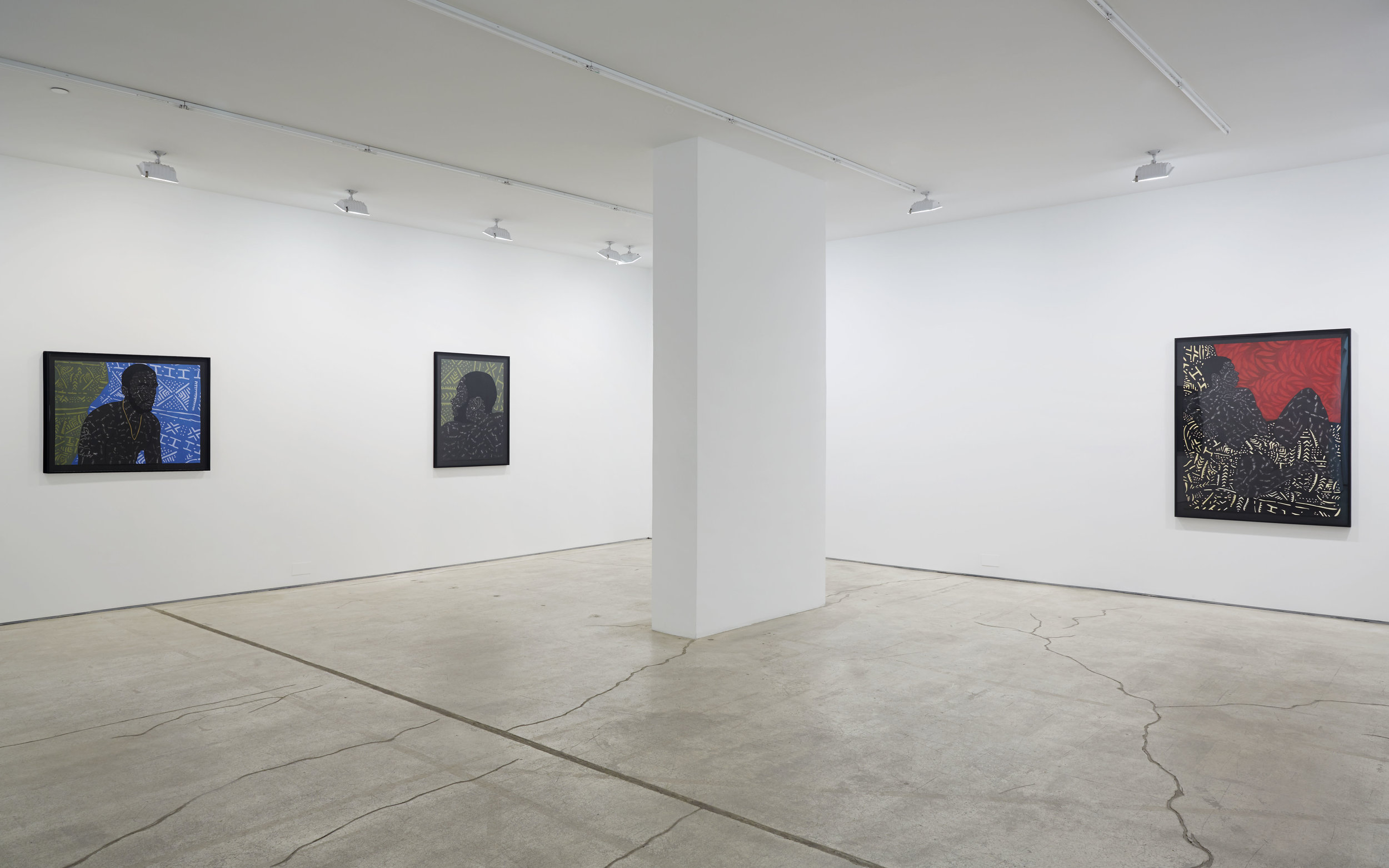 ---
© Toyin Ojih Odutola 2021. All Rights Reserved.