The Treatment
---
2017
—
2015
Part of the exhibition, Of Context and Without, at Jack Shainman Gallery, New York
.
A single work, comprised of 43 drawings, initially conceived for the group exhibition,
Young, Gifted and Black
(Goodman Gallery, Johannesburg, 2015). Using the exhibition title and theme as a guide, the series depicts well-known, white men in their youth—all rendered in black, ballpoint pen and graphite—to illustrate how lack of individuality and dehumanization might occur when one is systemically indistringuishable from the sameness of a group. There is no supportive text or enhancing narrative added; each drawing is titled in the sequence it was created. Awash in a singular color, these figures are stripped of the power construct and exclusivity whitness and masculinity affords in society, at the mercy of shirting reads and perceptions. They become "othered," included at the margins.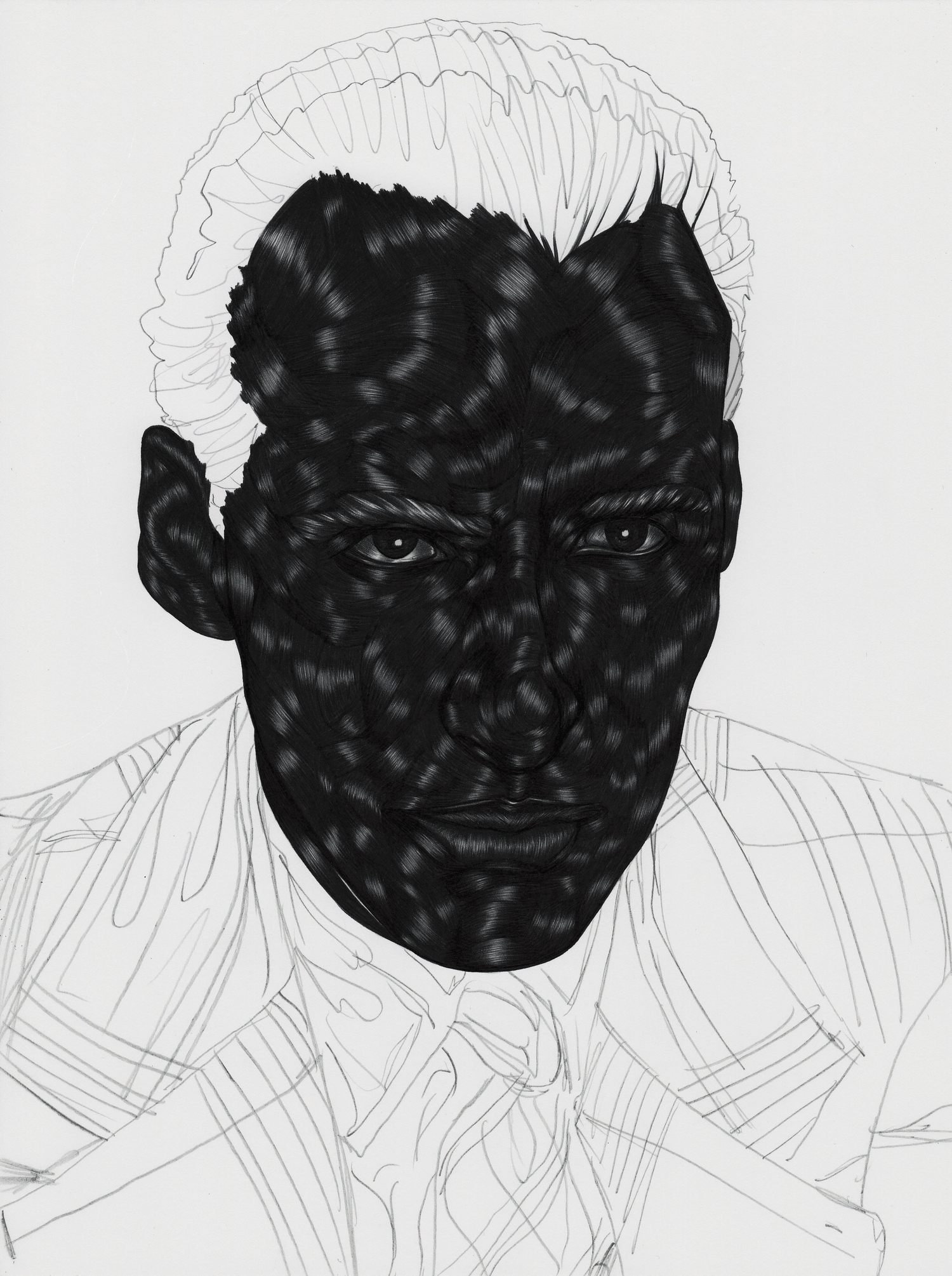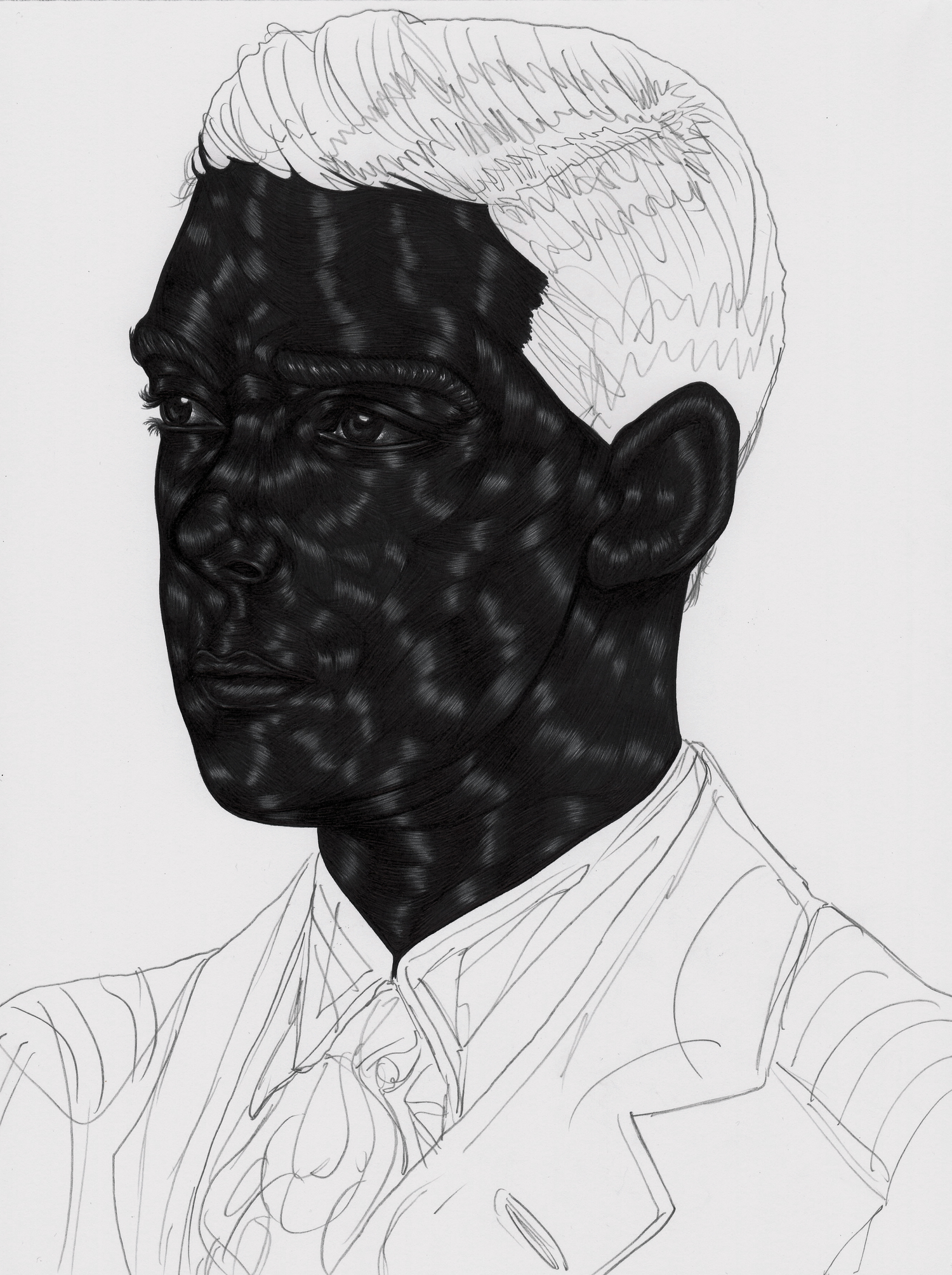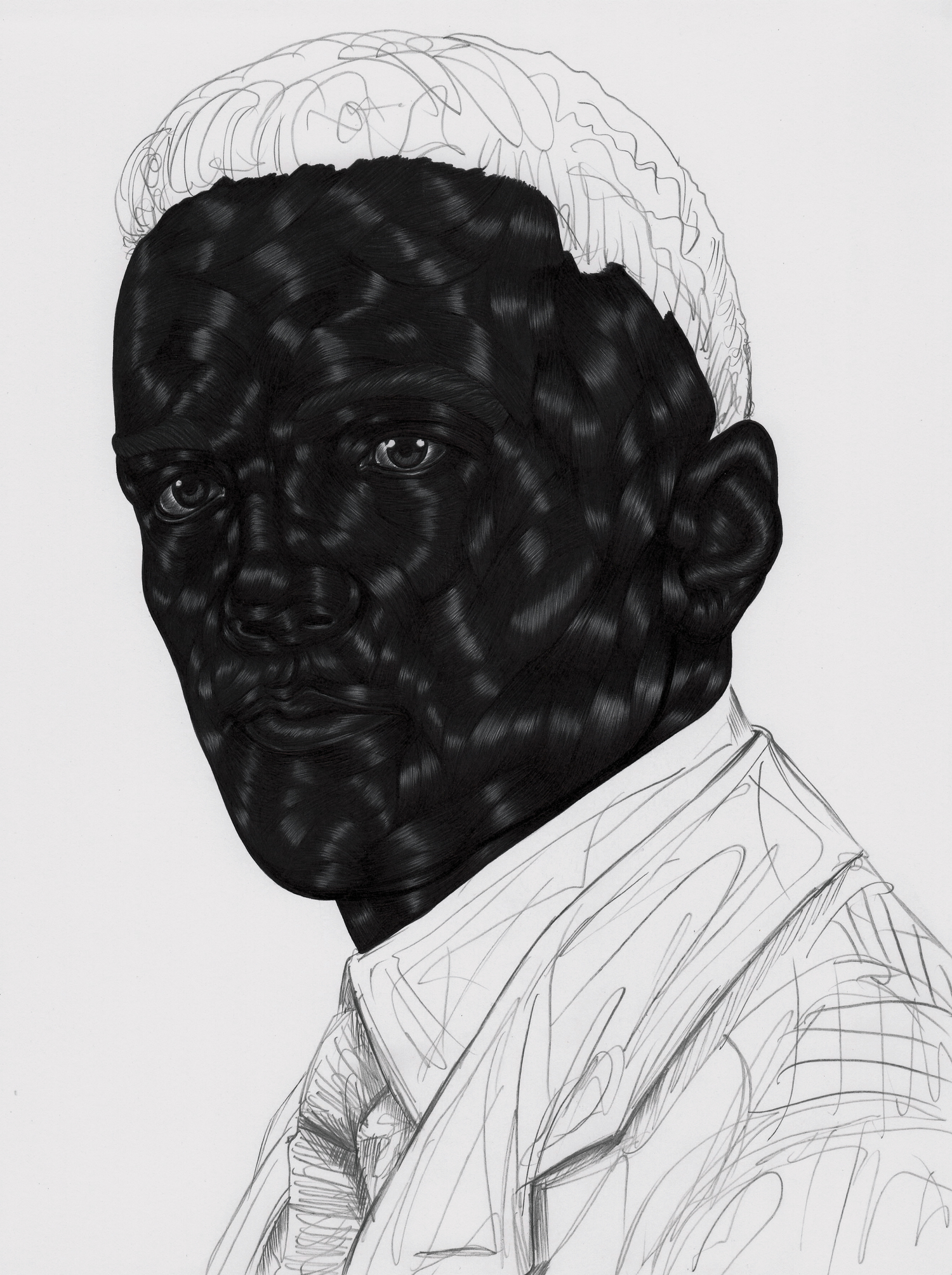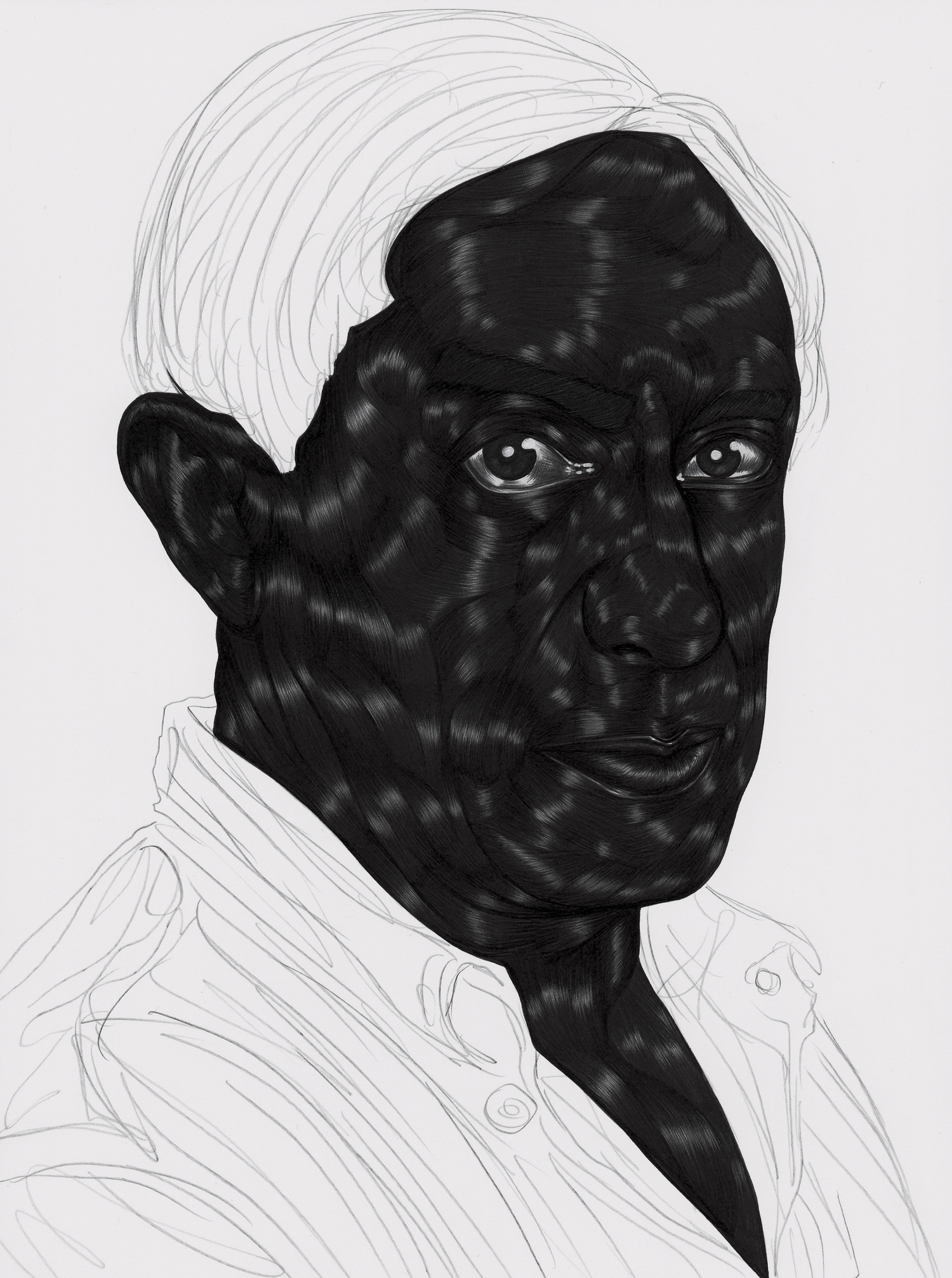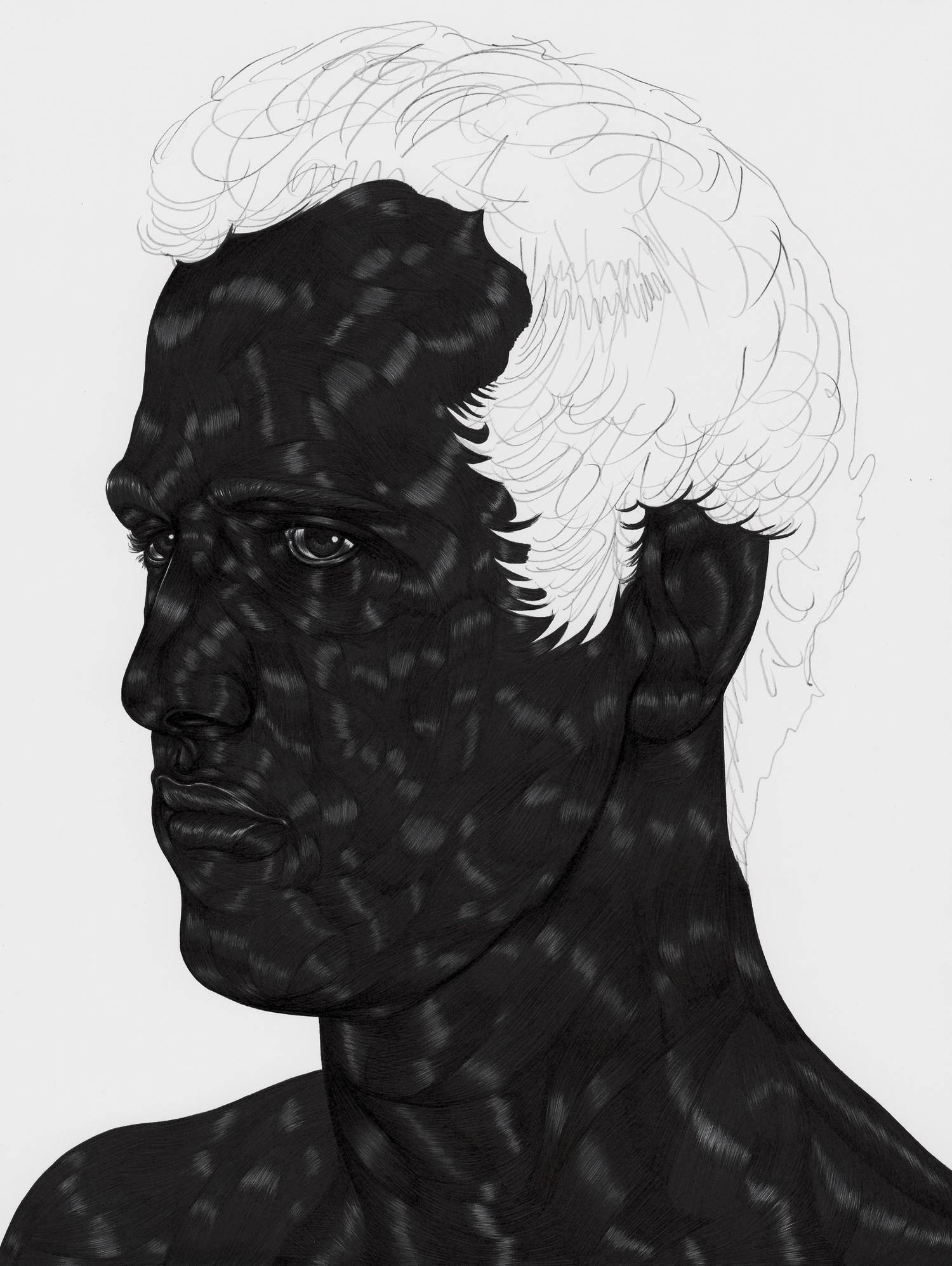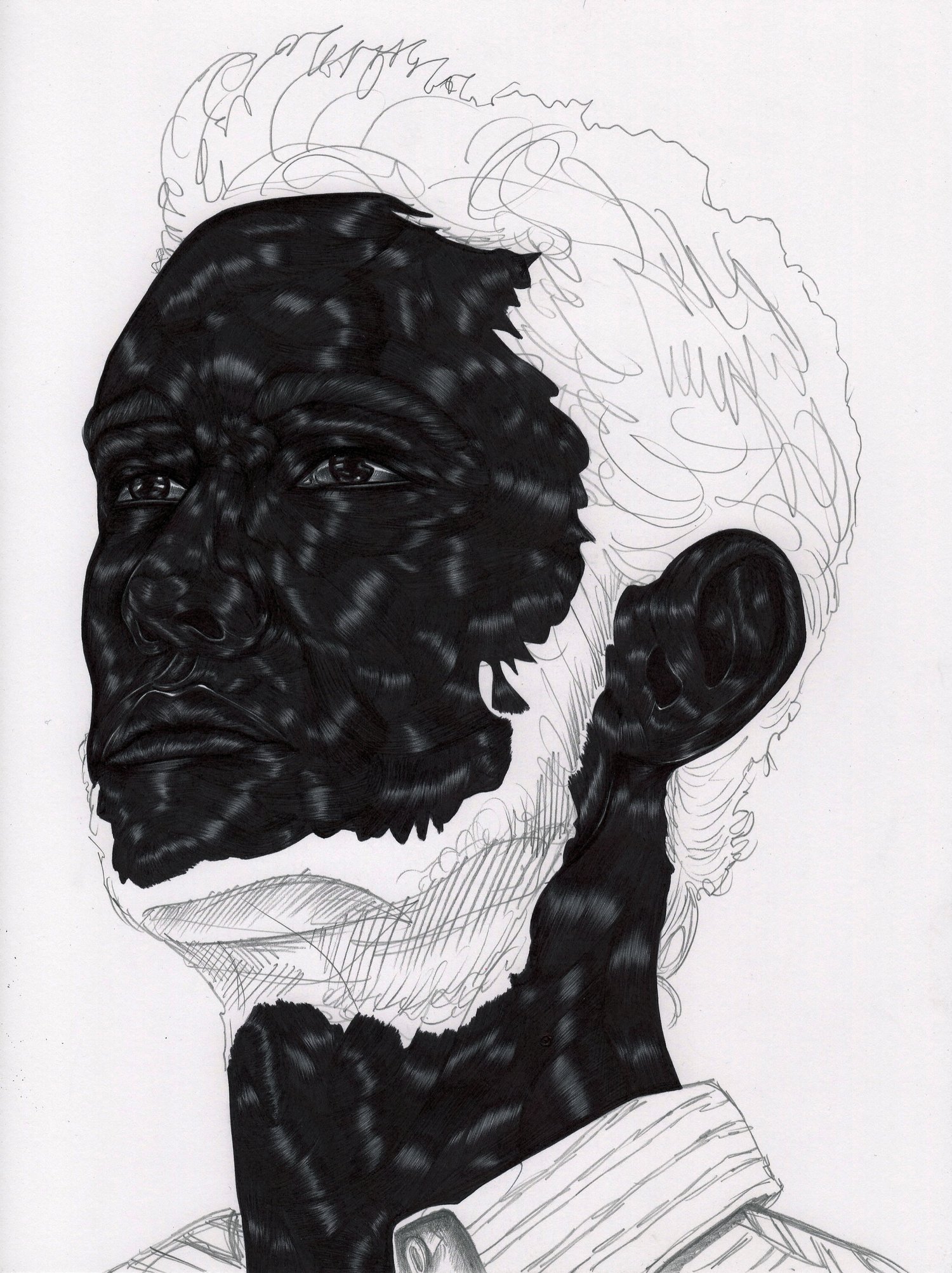 ---
© Toyin Ojih Odutola 2021. All Rights Reserved.